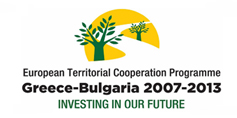 Δημήτριος Ι. Μαδυτινός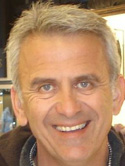 Διεύθυνση:
Τεχνολογικό Εκπαιδευτικό Ίδρυμα Καβάλας,
Τμήμα Διοίκησης Επιχειρήσεων,
Αγιος Λουκάς, 65404, Καβάλα
Τηλ: 0030-2510-462219
Fax: 0030-2510-462219
e-mail: dmadi@teikav.edu.gr
Βαθμίδα
Καθηγητής στη Σ.Δ.Ο. (Tμήμα Διοίκησης Επιχειρήσεων) του Τ.Ε.Ι. Καβάλας. Διορισμός από τον Μάρτιο 1993.
Προϊστάμενος του Τμήματος Διοίκησης Επιχειρήσεων από το ακαδημαϊκό έτος 2011 - 2012.
Ακαδημαϊκοί Τίτλοι
Βασικός τίτλος Σπουδών: Bachelor of Science (B.Sc.) in Business Administration and Informatics, University of Lund, Sweden.
Διδακτορικό Δίπλωμα: Doctor of Philosophy (Ph.D.) in Finance and Financial Modelling, University of Greenwich, London, UK.
Διδασκόμενα Μαθήματα
Α. Στο προπτυχιακό του Τμήματος Διοίκησης Επιχειρήσεων:
Τεχνολογία Πληροφορικής
Διαχείριση Αρχείων
Χρηματοοικονομική Μοντελοποίηση
Εποπτεία πτυχιακών εργασιών
Β. Στο μεταπτυχιακό (MSc in FFIS, σε συνεργασία με tο Greenwich University, UK) (Μέλος της Τριμελούς Επιστημονικής Επιτροπής του Προγράμματος):
Financial Application Software
Internet Business Applications
Computer Financial Modelling
Managing Systems Implementation
Εποπτεία πτυχιακών εργασιών
Γ. Στο μεταπτυχιακό "Σπουδές Ν.Α. Ευρώπης", σε συνεργασία με το Δημοκρίτειο Πανεπιστήμιο Θράκης (Δ.Π.Θ.) - Νομική Σχολή, Τομέας Διεθνών Σπουδών:
Προετοιμασία Στρατηγικού Σχεδίου Επέκτασης στη Ν.Α. Ευρώπη
Εποπτεία πτυχιακών εργασιών
Ώρες συνεργασίας με τους φοιτητές
Δευτέρα 13:30-15:00, Τρίτη 10:00-14:00, Παρασκευή 14:00-15:30.
Ερευνητικά Ενδιαφέροντα
Χρηματοοικονομική Μοντελοποίηση (Financial Modelling)
Μέτρηση Απόδοσης των Επιχειρήσεων (Performance Measurement)
Συμπεριφορά Επενδυτών (Investors' Behavior)
Ηλεκτρονικό Εμπόριο (e-commerce)
Εφαρμογές και Χρήση του Διαδικτύου (Applications and Internet Use)
Πληροφοριακά Συστήματα (Information Systems)
Κύριες Δημοσιεύσεις
Λοιπές Δραστηριότητες
Μέλος του Οικονομικού Επιμελητηρίου Ελλάδας, της ΕΠΥ και του Πανελλήνιου Συνδέσμου Επιστημόνων Χρηματοοικονομικής και Λογιστικής Επιστήμης
Πιστοποιημένος εκπαιδευτής του ΕΚΕΠΙΣ
Εκλεγμένο μέλος του Δ.Σ. (Executive Board Member) του δικτύου Prime Networking, Υπεύθυνος Ακαδημαϊκών Θεμάτων
Υπεύθυνος προγράμματος Erasmus για τη Σ.Δ.Ο. του Τ.Ε.Ι. Καβάλας

Copyright © 2008 Τ.Ε.Ι. Καβάλας - Τμήμα Διοίκησης Επιχειρήσεων